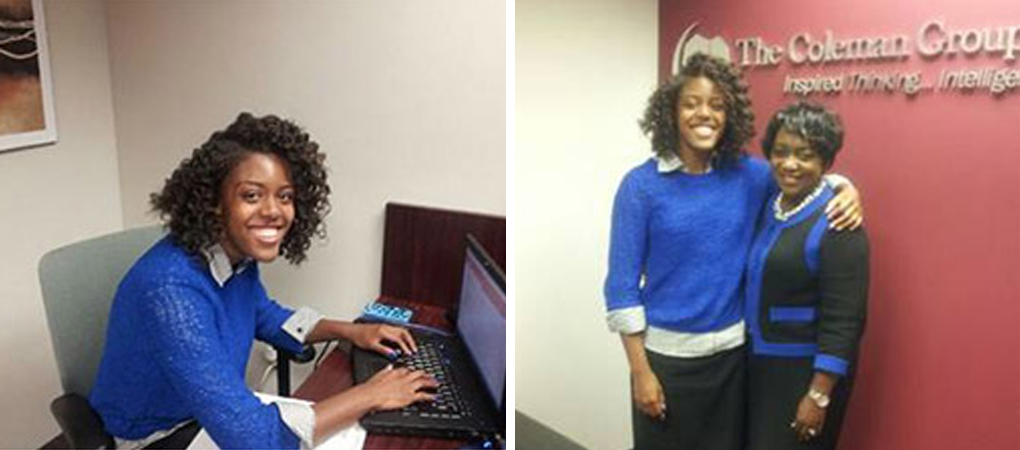 Jasmine Graves is a rising senior and honors student at St. John's College High School in Washington D.C. In addition to her studies, Jasmine plays varsity field hockey and runs varsity track. Also she plays percussion in the band. In past summers, Jasmine ran AAU track and has participated in the Jr. Olympics four times. Also she attended various summer programs such as "Youth About Business" and "People to People Ambassador Program" where she traveled Europe for three weeks.
When in college Jasmine wants to explore the worlds of science and entrepreneurship. Her goal is to earn a degree in chemical engineering and work in the field of cosmetics. After working at a hair care company, she wants to start her own hair care line.
Having an internship at The Coleman Group gives Jasmine a first-hand experience on what it is like to own a business and how to manage it well. She is learning how the business world works and is being prepared to run her own business in the future.