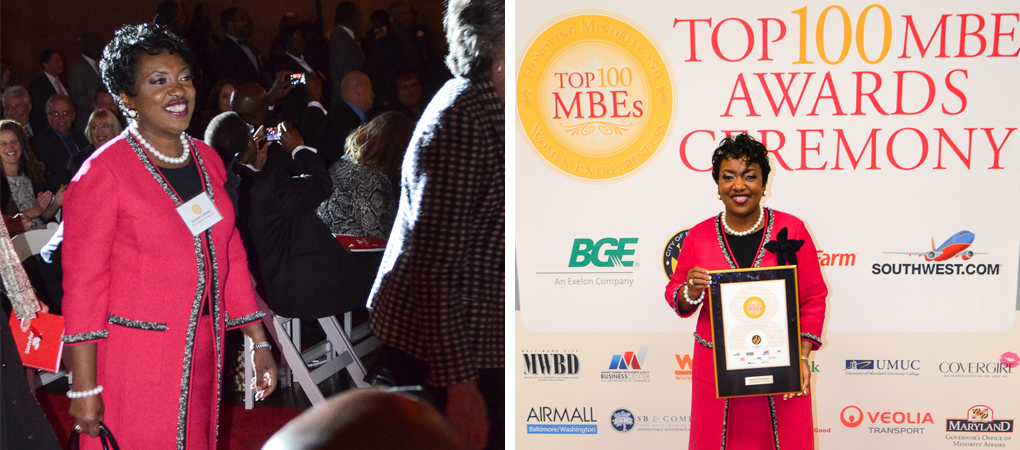 The TOP100 MBE awards were created to recognize those enterprising women and minority entrepreneurs that fuel the regions' economy through their innovation, sacrifices and dedication.
These business owners are living their dreams and making significant contributions to their clients, professions, industries and communities.
Almost 5,000 nominations came in this year from Maryland, Virginia, District of Columbia, Delaware, and Pennsylvania. We are proud of our own CEO Belinda Coleman for receiving this prestigious award.